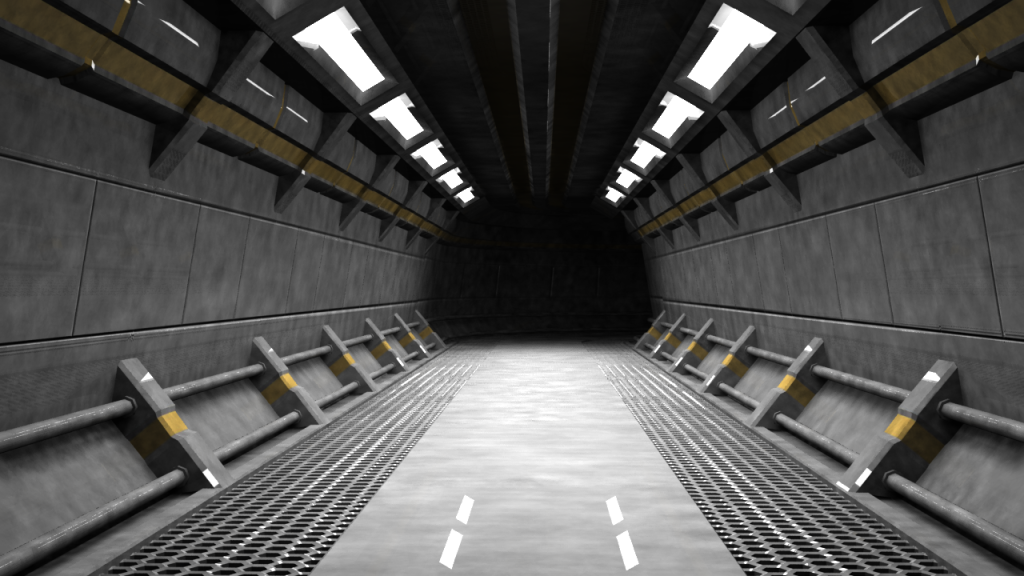 Wireframe
Note: This model has a high vertices count because it was one of the only objects in the scene. The large number is mostly due to the complex grate mesh. If I was optimizing this for an engine, I would most certainly use a plane with an alpha map. That cuts the vertex count down to 716 vertices.
Textures
The textures for this model are made up of two 1024×1024 color maps. I also used a 1k bump map for the floor section of the model.
Left (Roof texture) Middle (Floor Texture) Right (Floor Bump Map)
UVs
Modeled and Unity interactive implementation by Caleb Pond.
Created for University of Texas at Dallas ATEC course, Virtual Environments.