Posts tagged
starcraft ii

1
Hey everyone I just got StarCraft 2 at Best Buy yesterday. I thought it would be a good idea to write a game review of Starcraft 2 and share that with you on my website, and provide with you an overview of basic game play for the single player and multiplayer modes.
Basically what they've done with StarCraft 2 is taken what made the original StarCraft good and improved upon it. StarCraft 2 has better graphics, better campaign storyline, and better units. I can't really say much about the game play tactics yet as I haven't got to playing multi-player yet, but I will get to that soon and update this post when I do.
So first off, the pros. The Starcraft 2 graphics look great! Everything in the game looks finely polished and high quality. Provided that you have the hardware to back up the games graphics. Personally I have played it on 2 computers now. My crappy computer, and my Dad's high-end editing computer with 8 Gig's of RAM, an Intel i7 Processor, and a screamin' fast video card. On my computer the graphics don't amount to that much with low-poly models and low quality textures. It however doesn't interfere too much with the gameplay. However for a full experience with this game, I suggest a at least decent gaming computer. (And definitely not an outdated graphics card like mine =P)
They've definitely made some huge changes to the way they handle campaigns.They now have cuts-cenes! Yes, actual cut-scenes! Also, The cut-scene graphics look amazing. (With the right hardware as explained previously)
Case and Point:
Another thing about the cut-scenes some of them are controllable by point and click areas like the bar. This added an interesting game dynamic as well as a break from all of the action. A nice feature that I noticed was a jukebox with changeable music that plays in the background even if you activate a cut-scene in the bar. Inside of the bar there is also proof that the people at Blizzard at least have some since of humor because a funny music video plays in the background sometimes. I think it is the song that is playing that controls when it happens.
Here is a photo(Notice the section marked News):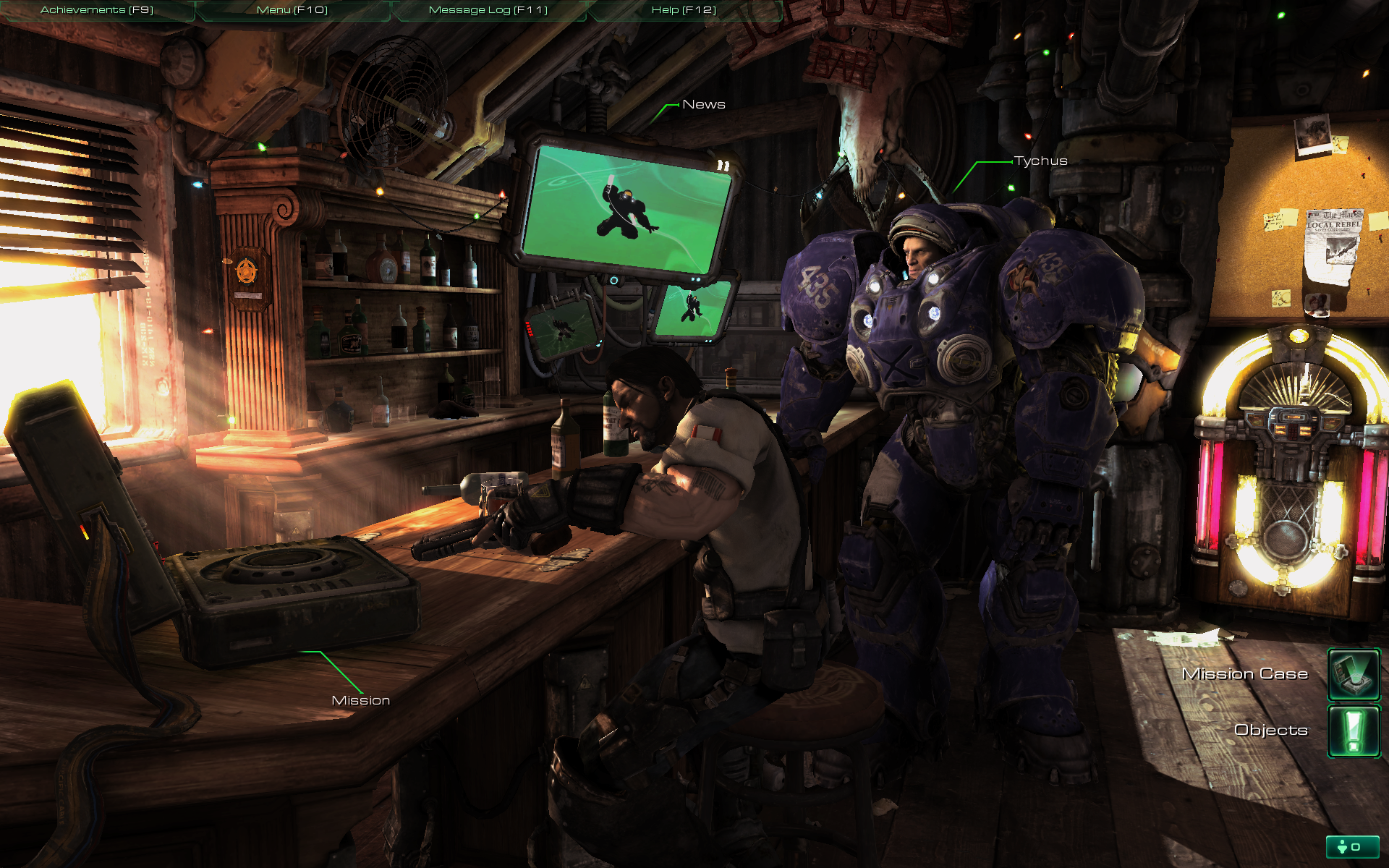 The new addition of cut-scenes adds a whole different level of storyline and plot as we can now really see the characters emotions and focus on the cut-scene rather than playing the game. It is definitely a good direction for StarCraft 2. I haven't played much of the campaign yet but so far I am really enjoying watching the story unfold rather than just playing certain storyline based maps like last time.
Example: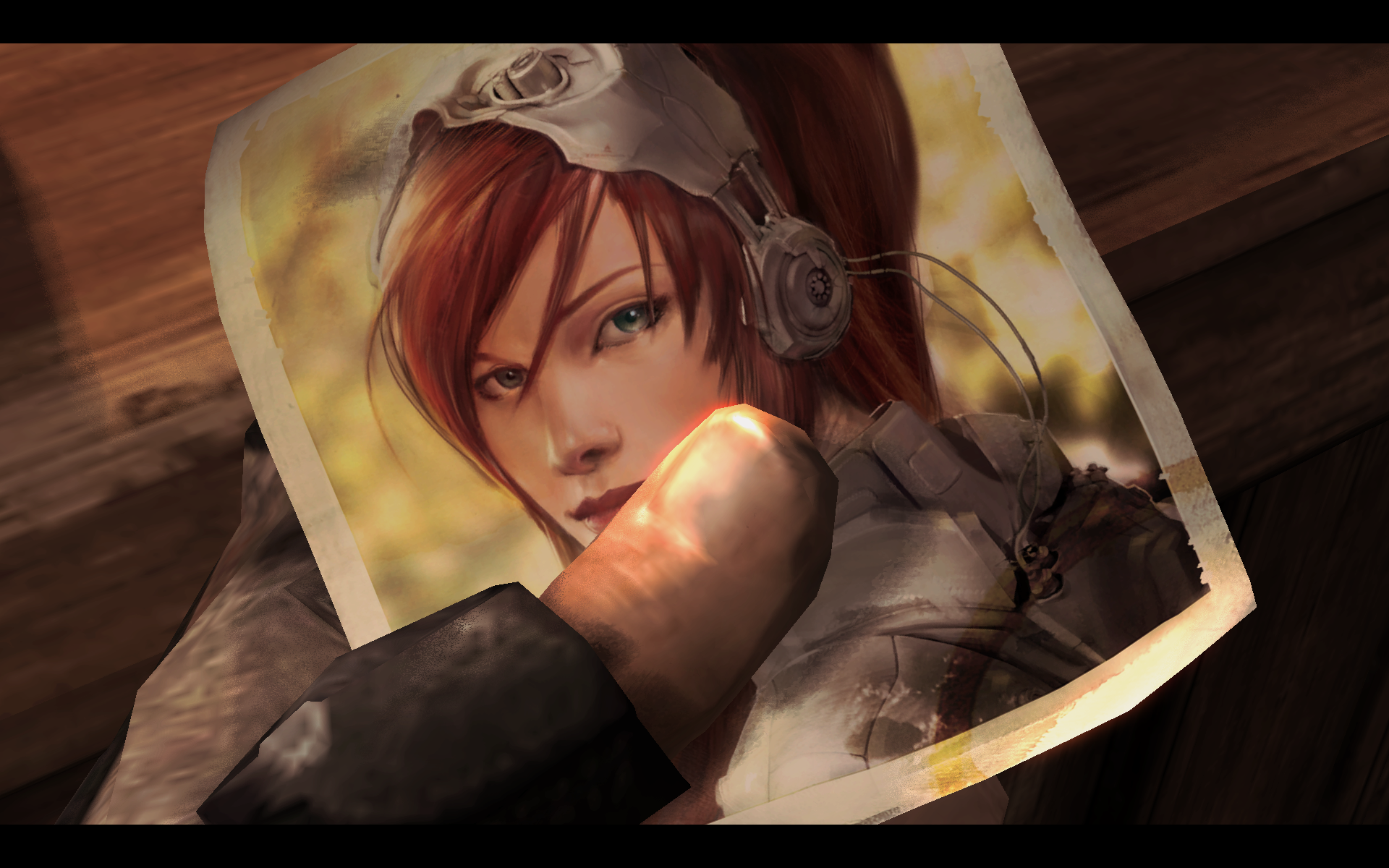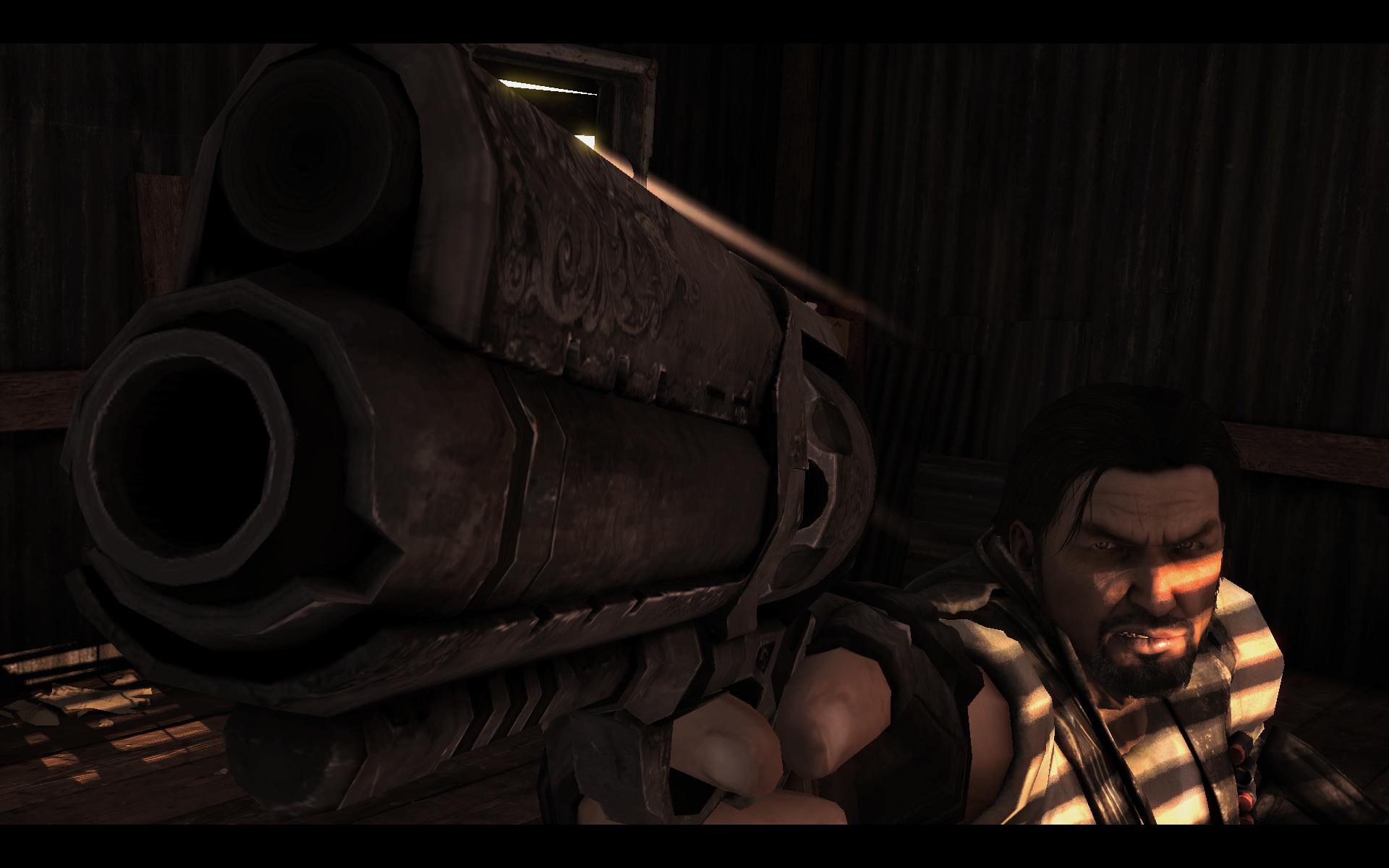 Now for some of the less good stuff. In the cut-scenes the acting was pretty good actually the voice of the character fit well with the animations. However, the voice acting of most of the non-important people during the actual gameplay is sad to say, pathetic. I don't know how they could have thought that it sounded believable when they recorded it but they did. In-game they still have the cheesy scripted sounds for when you order people around in the game. I mean its different sounds but what they say doesn't make much sense at all. Overall the acting and the scripted sounds don't pull away from it too much. So it's really not that bad.
If you haven't bought this game I highly recommend that you do. It's a well made game and its always easy to have a good time while playing.
Here is a gallery of photos I wanted to put in this review but couldn't because it would have taken up too much space: